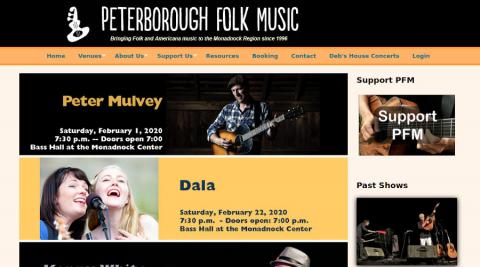 Peterborough Folk Music
PFM uses e-commerce to promote and sell tickets for their performances.  Embedded Youtube videos feature performers songs to help generate interest.
A "will call" list of ticket sales is available for checking at the door.
A Mailchimp subscription form is also integrated on the site to facilitate their email marketing.